Blue Ridge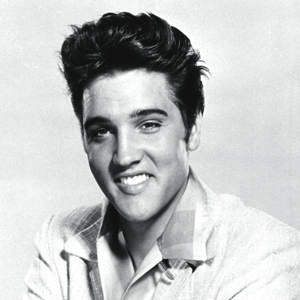 http://www.youtube.com/watch?v=W8ZfE8ihfR4&feature=email
http://www.youtube.com/watch?v=-dnL00TdmLY
Wiki is in Ward's original description: The simplest online database that could possibly work.
Wiki is a piece of server software that allows users to freely create and edit Web page content using any Web browser. Wiki supports hyperlinks and has a simple text syntax for creating new pages and crosslinks between internal pages on the fly.
Wiki is unusual among group communication mechanisms in that it allows the organization of contributions to be edited in addition to the content itself.
Like many simple concepts, "open editing" has some profound and subtle effects on Wiki usage. Allowing everyday users to create and edit any page in a Web site is exciting in that it encourages democratic use of the Web and promotes content composition by nontechnical users.
¬¬¬¬¬¬¬¬¬¬¬¬¬¬¬¬¬¬¬¬¬¬¬¬¬¬¬¬¬¬______________________________________________
There are many types of bullying. Among the most prevalent are verbal, physical, indirect, social alienation, intimidation, and cyberbullying. Below are some bullying facts that are related to each type mentioned;
Verbal bullying – This is the most common type. It includes name-calling, offensive remarks or consistently making the person the butt of jokes.
Physical bullying – Although usually portrayed as the most common type in the movies, it only comes second to verbal bullying. Any aggressive hitting, pulling or shoving is classified under this type.
Indirect bullying – Usually common among girls, it involves back-biting and spreading false rumors about a certain person.
Social alienation – We usually see this in teenage films wherein the main character, typically a demure type, is excluded from groups by pompous girls.
Intimidation – Any type of verbal threat with the purpose of making the victim give in to the bully's demands is considered under this category.
Cyberbullying – Since the advent of the Internet and the introduction of the cell phone, a host of new and diverse bullying facts have manifested. All of these are classified under cyberbullying. It involves destroying or smearing the victim's reputation via emails, blogs, forum posts, text messages, etc.
If the community is aware of these bullying facts, it would be easy for them to be acted upon.
We would like to introduce you to SOCS, a website hosting and management system with the best live support in the market.
All web hosting is 100% E-rate eligible. The tools with which a site is managed are not 100% eligible. Support, programming and graphics are not eligible. Any bid that you receive that claims 80-95% eligibility could mean that support, graphics or programming are not included or may be an extra charge. A SOCS bid is inclusive. Everything that you will need to maintain a professional, robust and easy-to-use web site is included. There are no additional components to buy.
SOCS, offered by the Foundation for Educational Services, a nonprofit organization founded in 1986, enables schools and districts to easily create and maintain their websites and staff pages with unlimited content via secure web hosting. SOCS web hosting is an eligible service under the Internet Access category of the E-rate program.
Please call Robert at 1-800-850-8397, ext. 6734, or email him at robertc@fes.org if you have questions or would like additional information.
Get the super power of SOCS!
SOCS is a simple, web-based content management system that makes you the superhero of your school's website.
With SOCS, you can...
• update content without
writing code
• assign responsibility without giving up control, and
• leap to the next challenge without breaking a sweat --
or the bank!
CONQUER YOUR TIME CHALLENGES
With SOCS, multiple contributors can submit content so your site is always fresh. Once live, the constant pressure of updates will no longer fall to just one person. The action-packed features provide teachers with an easy way to post homework assignments, provide useful links and publicize classroom events.
CONQUER YOUR BUDGET
With SOCS there are no hidden costs. All enhancements are free so you never have to pay for another upgrade or install another piece of software. As an added benefit, our talented creative staff will design your base website using your school colors and mascot.
CONQUER YOUR FEAR
Even for those without previous website experience, SOCS will be easy to use. If there's ever a question, our experts will give you the help you need. SOCS provides full training and networking opportunities. And, because your site is hosted on our servers with security, backup and recovery, you never have to worry about losing your valuable content.
BECOME A SOCS SUPERHERO
SOCS. The ease and flexibility you need to be the hero of your school's website! To find out more, contact us for a free demonstration!
What Is Bullying?
Most kids have been teased by a sibling or a friend at some point. And it's not usually harmful when done in a playful, friendly, and mutual way, and both kids find it funny. But when teasing becomes hurtful, unkind, and constant, it crosses the line into bullying and needs to stop.
Bullying is intentional tormenting in physical, verbal, or psychological ways. It can range from hitting, shoving, name-calling, threats, and mocking to extorting money and treasured possessions. Some kids bully by shunning others and spreading rumors about them. Others use email, chat rooms, instant messages, social networking websites, and text messages to taunt others or hurt their feelings.
It's important to take bullying seriously and not just brush it off as something that kids have to "tough out." The effects can be serious and affect kids' sense of self-worth and future relationships. In severe cases, bullying has contributed to tragedies, such as school shootings.
Thirty percent of 17-year-olds who have cell phones say they have received "sexting" photos or video messages, according to a new report from the Pew Internet & American Life Project.
Eight percent of 17-year-olds say they have sent such sexually suggestive images. Among teen's ages 12 to 17 years old, 15 percent say they have received nude or nearly nude images of someone they know via text messaging on their cell phones, while 4 percent say they have sent such photos. Among 12- and 13-year olds, 6 percent say they have received "sext messages."
"It's an issue that teens grapple with and deal with in their lives, and one that deserves attention," said Amanda Lenhart, Pew senior research specialist who worked on the "Teens and Sexting" report.
Ways to Serve Nutritious Meals without Spending a Small Fortune

Serving your family a wholesome meal does not have to mean spending a fortune on fresh fruits and vegetables and expensive cuts of meat. Nutritious foods are available at a
reasonable price per serving if you can minimize waste, get creative with ingredients and
shop wisely. Below are 8 tips to doing so.
Tip #1- Purchase frozen fruits instead of fresh during the winter months when
many favorites are out of season. Simply thaw them and make a mixed fruit
salad, add them to fruit smoothies, mix them in with low fat yogurt or use them in
muffins or breads.
Tip #2- Freeze fresh fruit such as strawberries when they are in season to use later
on. Strawberries can be frozen up to 6 months and maintain good quality once
thawed.
Tip #3- Choose frozen vegetables when you can as they contain the same nutrient
content as fresh vegetables without the risk of going bad before you able to
consume them.
Tip #4- Dried beans and legumes such as black beans, lentils and black eyed peas
are all great sources of protein and fiber and are very filling. Find recipes using
these foods and serve along side another protein source with vegetables or as the
main course in a soup for example.
Tip #5- Shop for protein such as boneless skinless chicken breasts and lean cuts
of red meat in bulk, freeze each piece individually and pull out as needed. This is
more cost effective and they are always on hand, saving trips to the grocery store.
Tip #6- Use caution when spending on organics. Keep in mind that organic
products have the same amount of nutrients as non-organic products; so don't feel
pressure to purchase these more expensive items for nutritional content purposes.
Tip #7- Make a shopping list and stick to it. Plan out your meals and what is
needed from the grocery before going. Shoppers spend more when they peruse
the grocery store with little or no agenda. Also, if you are in the habit of stopping
by the store daily instead of larger weekly trips, you do more impulse buying and
thus spend more money.
Tip #8- Utilize your leftovers. Vegetables leftover from the day before can be reheated
or cooked and thrown into a stir-fry dish with some diced chicken or beef
or they can be used in a quesadilla or even turned in a frittata which is made with
eggs. Look for simple recipes in newspapers, magazines, or on the web and keep
handy. Recipes do not have to be followed exactly, but can be used to generate
your own ideas based on what you have on hand.

Cell Phone Ban in School Zones
A new hand-held cell phone law that bans drivers from making calls or texting in school zones in Texas is now in effect. State lawmakers implemented this ban in the hopes of reducing car accidents and injuries to children.
The Texas Department of Public Safety says it is illegal to use a cell phone in a school zone where the lights are flashing, unless the vehicle is stopped or a hands-free device is used. Emergency calls to police, fire, or emergency medical services are exempt from the ban.
Enforcement of the new law can only be made if signs are posted at the beginning of each school zone. XYZ ISD is currently working with the Texas Department of Transportation and local county officials to erect those signs. We encourage drivers to get in the habit now of putting down their cell phones while in school zones.

BULLYING
Bullying is a problem that affects ALL of our children - those who bully, those who are victimized, and those who are witnesses to interpersonal violence.
Statistics on the rates of bullying and cyber bullying vary between studies due to the measures used, the questions asked, and the population studied. However, the general consensus is that one out of three children is bullied at school, in the neighborhood, or online and that one out of three children bully others.
Additionally, the rates of bullying vary considerably across countries. Approximately 9% to 73% of students reported that they have bullied another child, and 2% to 36% of students said that they were the victim of bullying behaviors. When young people, aged 11, 13 and 15 were asked to report on their experiences with bullying and victimization within the preceding two months, prevalence rates ranged from 1% to 50% across 25 countries in Europe and North America.
Listen up, Detroit parents: If Wayne County Prosecutor Kym Worthy gets her way; you may be serving time in the slammer if you skip your child's parent-teacher conference.
According to this story in today's Detroit News, Worthy is making the bold proposal to help call attention to the link between parental involvement and youth crime. Her plan would require parents to attend at least one conference per year or face three days in jail. Sound extreme? Given Detroit's low graduation rate and ongoing crime problem, the prosecutor hopes her controversial idea will spark new dialogue and get more parents involved by any means necessary.
But while Worthy's proposal is meant more as a conversation-starter than a genuine call for incarceration; the plan has garnered its fair share of detractors. A Livonia Public Schools board member called it "the dumbest idea I've ever heard in my life," and the board president of the Detroit Public Schools Board of Education said he doesn't "necessarily agree we need to be punishing."
Gabriel came to the Lord and said "I have to talk to you. We have some Texans up here in Heaven who are causing problems. They're swinging on the pearly gates, my horn is missing, barbecue sauce is all over their robes, their dogs are riding in the chariots, and they're wearing baseball caps and cowboy hats instead of their halos. They refuse to keep the stairway to Heaven clean. There are watermelon seeds and pig feet bones all over the place. Some of them are walking around with just one wing."
________________________________________
The Lord said, "I made them special, Gabriel. Heaven is Home to all my children. If you really want to know about real problems, let's call the Devil." The Devil answered the phone, "Hello? Damn, hold on a minute." The Devil returned to the phone, "O.K., I'm back. What can I do for you?" The Lord replied, "I just want to know what kind of problems you're having down there."
The Devil said, "Hold on again. I need to check on something." After about 5 minutes the Devil returned to the phone and said, "I'm back. Now what was the question?" The Lord said, "What kind of problems are you having down there?" The Devil said, "Man, I don't believe this....Hold on, Lord." This time the Devil was gone 15 minutes. The Devil returned and said, "I'm sorry Lord, I can't talk right now. Them damn Texans done put out the fire and are trying to install air conditioning."
Schools, Parents Work To Monitor "Sexting" Which Can Lead To Penalties
School administrators have been dealing with students and cell phones for quite some time now; however there is something new for them to worry about. It is called "sexting", or sending naked pictures of one's self to other people. But if you're under 18 years old, sexting can carry a heavy punishment.
According information distributed from the Office of Safe and Drug Free Schools and Communities, it is very important for parents to be involved in their child's life and to monitor their electronic activities. It is especially important to know the consequences, which according to police can have kids as young as ten years old (which is the age of culpability) registering as sex offenders or be convicted of third-degree felonies. It doesn't matter if the photos are shared between two consensual teenagers as in a boyfriend and girlfriend, the charges still apply.
As we know, it is hard to monitor everything. According to a parent interviewed, "It kind of catches you off guard because you can try to control those things as much as you would like to but it's not feasible to look over your kids shoulders. You just try to educate your kids."
To have the most impact, the school district and parents must work together to educate students about the consequences of their actions. With this consolidated effort we can prevent students from falling subject to punitive action because they were simply playing. Take a moment today to speak with your child concerning this issue, and if you have any concerns, please feel free to contact the campus principal.
Corpus Christi
Corpus Christi beaches host many events on Corpus Christi Bay and the Gulf Coast; Wind Surfing, Sailing, Boat Racing, Fishing, etc. Corpus Christi area beaches are still capable of offering great; sport, recreation...and if you desire...privacy and seclusion! JP Luby is renowned for Spring Break and is very popular with all age groups and families during the summer. The further south you travel on Padre Island, the greater the amount of seclusion.
Yes you can drive on Texas beaches. Your two wheel drive, vacation rental car will do just fine in most areas but, be sure to check local forecasts for beach driving conditions prior to taking your first drive along the Island's Gulf Coast. The Beaches in the Corpus Christi Area offer a great opportunity for shelling. While the most popular beaches are frequently picked clean, the more Southerly beaches do not have the same beach combing intensity as their Northern neighbors and you can frequently find great pieces. This is especially true of the areas South of Bob Hall Pier. However, no matter which beach you select...you just never know what the tides may bring in!
ROCKWALL
Rockwall is a city located in Rockwall County, Texas. As of the 2000 census, the city had a total population of 17,976. It is the county seat of Rockwall County.
The city will be home to the Higher Education Center at Rockwall (scheduled to open in fall of 2004), which is part of the Collin County Community College District (its first campus outside of Collin County itself). Rockwall is located at 32°55'12" North, 96°27'35" West (32.920014, -96.459715).
According to the United States Census Bureau, the city has a total area of 58.7 km2 (22.6 mi2). 57.7 km2 (22.3 mi2) of it is land and 1.0 km2 (0.4 mi2) of it is water. The total area is 1.63% water.
As of the census of 2000, there are 17,976 people, 6,605 households, and 5,158 families residing in the city. The population density is 311.5/km2 (806.9/mi2). There are 7,089 housing units at an average density of 122.8/km2 (318.2/mi2). The racial makeup of the city is 91.35% White, 3.00% African American, 0.38% Native American, 1.39% Asian, 0.03% Pacific Islander, 2.57% from other races, and 1.28% from two or more races. 6.44% of the population are Hispanic or Latino of any race.
There are 6,605 households out of which 39.4% have children under the age of 18 living with them, 66.8% are married couples living together, 8.7% have a female householder with no husband present, and 21.9% are non-families. 18.6% of all households are made up of individuals and 5.4% have someone living alone who is 65 years of age or older. The average household size is 2.68 and the average family size is 3.06.
In the city the population is spread out with 27.5% under the age of 18, 6.9% from 18 to 24, 30.9% from 25 to 44, 25.1% from 45 to 64, and 9.7% who are 65 years of age or older. The median age is 37 years. For every 100 females there are 95.5 males. For every 100 females age 18 and over, there are 92.1 males.
The median income for a household in the city is $95,411, and the median income for a family is $85,121. Males have a median income of $65,370 versus $45,139 for females. The per capita income for the city is $49,843. 3.9% of the population and 3.2% of families are below the poverty line. Out of the total population, 4.6% of those under the age of 18 and 3.0% of those 65 and older are living below the poverty line.

Before European explorers arrived to the area, Native Americans lived along what is today called the San Antonio River (named during the Feast of St. Anthony). The Indians called it "Yanaguana" meaning "clear waters." In 1691 the Spanish arrived with missionaries and established the first mission in 1724, the Mission San Antonio de Valero which later became the Alamo; four more missions were built. In 1793 all the missions are secularized and closed down by order of the Spanish government; the lands were distributed to the mission Indians. In 1836 during the Texas Revolution, almost 200 people attempted to defend the Alamo against General Antonio López de Santa Anna and 4,000 Mexican troops for 13 days. Inside were Jim Bowie, renowned knife fighter, and David Crockett, famed frontiersman and former congressman from Tennessee. Although the Texans lost the battle, the Alamo represents a universal struggle for freedom against overwhelming odds and is the Shrine of Texas Liberty. As the second largest city in the state, it is one of the fastest growing metropolitan areas with a low cost of living. As a major vacation destination, over 20 million visitors travel here each year to discover its history, culture and natural wonders.
Cinco de Mayo is a date of great importance for the Mexican and Chicano communities. It marks the victory of the Mexican Army over the French at the Battle of Puebla. Although the Mexican army was eventually defeated; the "Batalla de Puebla" came to represent a symbol of Mexican unity and patriotism. With this victory, Mexico demonstrated to the world that Mexico and all of Latin America were willing to defend themselves of any foreign intervention. Especially those from imperialist states bent on world conquest.
Cinco de Mayo's history has its roots in the French Occupation of Mexico. The French occupation took shape in the aftermath of the Mexican-American War of 1846-48. With this war, Mexico entered a period of national crisis during the 1850's. Years of not only fighting the Americans but also a Civil War, had left Mexico devastated and bankrupt. On July 17, 1861, President Benito Juarez issued a moratorium in which all foreign debt payments would be suspended for a brief period of two years, with the promise that after this period, payments would resume.
The English, Spanish and French refused to allow President Juarez to do this, and instead decided to invade Mexico and get payments by whatever means necessary. The Spanish and English eventually withdrew, but the French refused to leave. Their intention was to create an Empire in Mexico under Napoleon III. Some have argued that the true French occupation was a response to growing American power and to the Monroe Doctrine (America for the Americans). Napoleon III believed that if the United States was allowed to prosper indiscriminately, it would eventually become a power in and of itself.
In 1862, the French army began its advance. Under General Ignacio Zaragoza, 5,000 ill-equipped Mestizo and Zapotec Indians defeated the French army in what came to be known as the "Batalla de Puebla" on the fifth of May.
In the United States, the "Batalla de Puebla" came to be known as simply "5 de Mayo" and unfortunately, many people wrongly equate it with Mexican Independence which was on September 16, 1810, nearly a fifty year difference. Over, the years Cinco de Mayo has become much commercialized and many people see this holiday as a time for fun and dance. Oddly enough, Cinco de Mayo has become more of Chicano holiday than a Mexican one. Cinco de Mayo is celebrated on a much larger scale here in the United States than it is in Mexico. People of Mexican descent in the United States celebrate this significant day by having parades mariachi music, folkloric dancing and other types of festive activities.
IKE
Hurricane Ike blew into Texas today, throwing up storm waves that surged out of the Gulf of Mexico towards coastal communities as weather officials warned those residents who had stayed behind in vulnerable areas that they "face certain death".
The 300-mile-wide storm sent a vanguard of destructive waves on to the resort island of Galveston, 40 miles south of Houston, 18 hours before Ike's core had even made landfall. But as the water began crashing over the 17ft sea wall the residents had deserted the resort, mindful that Galveston Island was where between 6,000 and 12,000 people died in 1900, America's worst hurricane disaster.
The storm waters churned across roads and rushed through residential areas with alarming force. Beachfront homes, hotels and restaurants were swamped and docks swept away.
The centre of Ike, which has already killed hundreds in the Caribbean, was expected to come ashore at about 2am local time today with winds of up to 115mph. By 2pm local time yesterday the US Coast Guard had made 16 helicopter rescues and had received 150 calls from residents begging for help as floodwaters lapped at their homes, or swept cars into the sea.
In an unusually stark warning the National Weather Service urged people in coastal and flood-prone areas to flee or they would die. Those who ignored evacuation orders could find themselves alone facing Ike's wrath, including waves up to 50ft high, producing a 20ft surge of water that could race as much as 20 miles inland. Save for a last-minute change of course Galveston appeared to be facing total inundation, they said.
"Persons not heeding evacuation orders in single-family, one or two-storey homes will face certain death," said Patrick Blood, a meteorologist with the National Weather Service. "You can imagine what a 20ft wall of water can do to a community."
Civic authorities ordered millions in Houston, America's fourth-largest city, to stay put, reasoning that much of the city stands 50ft above sea level and would be safe, from the water at least. But they advised a million people in vulnerable areas along the coast and around Galveston Bay and Houston's swampy bayous to evacuate. "If you wait for the storm surge to come, you won't have a house," said the Mayor of Houston, Bill White. "It's going to be a scary 36 hours."
"We are only evacuating areas subject to a storm surge," said Judge Ed Emmett, the county's chief executive. "Yes, we know you will lose electricity. But you're not in danger of losing your life, so stay put."
Ike was expected to swell into a Category 3 storm – the strongest is Category 5 – just before making landfall. Regardless of its strength, its size was considered potentially catastrophic because of the vast area of water it was driving ahead of it.
Ike was being touted as potentially the worst storm to hit a US metropolitan area since Hurricane Katrina swept into New Orleans in 2005, and the most serious to strike Texas for 50 years. Serious damage was expected on oilrigs and platforms in the Gulf, and at refineries on the coast.
Helicopters, rescue boats, log-cutting gear, heavy-lifting equipment and thousands of emergency responders were being lined up at staging posts ready to move into the disaster zone after Ike passes through.
SHARKS
Sharks are found in all types of oceans including the arctic, but most are found in warm seas. Some prefer the spacious ocean depths, others are found in coastal waters, a few enter rivers and lakes that empty into the sea, and one species found in India and Pakistan lives only in freshwater rivers.

Sharks are different from most other kinds of fish. They have a unique boneless skeleton that is composed of tough, elastic cartilage. Most sharks have a rounded tough-skinned, streamlined shaped body, somewhat like a torpedo. This helps them to swim. Unlike most fish, sharks do not have a swim bladder. Instead their oversized liver is filled with oil that is lighter-weight than water. This also aids their swimming ability. Even so, most sharks must constantly swim or their body would sink.

Unlike fish which spawn millions of eggs, sharks have relatively few young and those mature slowly. Shark eggs are fertilized inside the female's body. Among most species of sharks, the fertilized eggs are hatched inside the female, and the pups are born alive. However, about 40 shark species do lay their eggs outside their bodies. Young shark pups are not cared for by either parent, and their greatest threat is being eaten by a larger shark.
Buddy Holly
B. Charles Hardin Holley, 7 September 1936, Lubbock, Texas, USA, d. 3 February 1959. Holly was one of the first major rock 'n' roll groundbreakers, and one of its most influential artists. He wrote his own songs, recorded with a self-contained guitar-bass-drums combo, experimented in the studio and even changed the image of what a rock singer could look like: until he came along, the idea of a bespectacled rock idol was unthinkable. Holly's hiccupping vocal style and mature, melodic compositions inspired many of the rockers who would emerge in the 60s and 70s, from the Beatles and Bob Dylan to the Hollies. Later, British singer-songwriter Elvis Costello would emerge with an unabashed Holly-inspired physical appearance. Like many other early rock 'n' rollers, Holly's musical influences included both C&W music and 'race' music, or R&B. He made his first stage appearance at the age of five, joining with his brothers Larry and Travis in a talent contest; he won $5. During his childhood, Holly learned to play guitar, violin and piano, taking formal lessons but teaching himself boogie-woogie rhythms on the piano. At 12 years old he was entertaining friends with Hank Williams songs and in 1949 formed a bluegrass duo, Buddy And Bob, with friend Bob Montgomery. He learned to play banjo and mandolin during this period. Holly made his first recording on a home tape recorder in 1949, a song called 'My Two Timin' Woman'.
Field Trip
The fourth grade classes will be taking a field trip to the Fort Worth zoo on June 1st for the full day. We need chaperones in each bus and throughout the zoo to make sure each child is with their group and safe. We are providing a picnic lunch courtesy of the PTO members as well as they are paying each child's admission into the zoo. The buses will leave sharp at 7:50 AM and we will return at 3:45 PM in front of the school.
If other parents want to go with their child they may follow the buses to the zoo and have fun with their child. It is very important that each parent fills out and signs and returns the permission form on this web site labeled "permission form" before their child is allowed to go. Please print out from home and return Monday with your child. I included just a few of the animals they will be seeing at the zoo and a slideshow for your enjoyment!
Tiger
TIGER Woods, who celebrated his 30th birthday last week, has agreed to buy a four hectare, $53 million oceanfront estate on Jupiter Island, Florida.
Woods, a 10-time major golf champion, led all U.S. athletes with $119 million in endorsements and prize money in 2004.
Woods, 30 last week, is certainly the world's best golfer but it is unlikely that the ultra-exclusive Jupiter Island Golf Club will invite him to be a member. "There's a long list and membership is by invitation only," club membership secretary Debbie Squires said.
One of his new neighbors, who did not want to be named, thought the chances that Woods would be asked to join were remote. "No way. They don't want anybody famous," he said.
"They are as low key and unassuming as it gets. No stars, fame, publicity or press."
Woods is expected to tear down the 13-year-old main house on the estate, according to unnamed real estate agents familiar with the deal.
"It's a really high price and everyone is blown away," Chappy Adams, president of Illustrated Properties in Palm Beach Gardens said. "It wouldn't be unusual to tear it all down. If you paid this much for the property, you'd want your own home. He's probably going to redevelop the whole piece."
The property extends from the Atlantic Ocean to the nearby Intracoastal Waterway. It includes a main house, two guest houses and a beach house plus two boat docks.
Woods' 155-foot yacht Privacy, which the golf star now docks in North Palm Beach, could be docked in one of the deep water docks, sources said.
One of the people living near the property Woods purchased is famous Canadian singer Celine Dion, who bought a $16.6 million beachfront home this year.
A guest house alone was listed with an asking price of $24 million but Woods made a winning bid for the whole estate.
Happy countries
Eight out of 10 Americans say they think about their happiness at least once a week. Some might say we are obsessed with it. We invented the smiley-face, made Oprah a billionaire and spend millions on self-help books and yoga. But for all our efforts, we're far from the happiest country. We rank 23rd in the world—behind Bhutan and the Netherlands. Malaysia even came out ahead of the world's sole superpower.
In a new book, "The Geography of Bliss," author and self-described grump Eric Weiner explored countries, from Iceland to Qatar, that ranked highest on the World Database of Happiness (which measures happiness in people and nations by asking folks if they're happy, a surprisingly simple but effective method) and one, Moldova, that's consistently near the bottom, to find out what makes a country happy—and why America isn't more so?
There's no single answer. Some factors are obvious, others just weird: optimists are happier than pessimists. People who go to church are happier then folks who don't.. But the happiest countries are the most secular. The Dutch find joy in their tolerance of the illicit, from prostitution to hashish, while the Swiss are made content by trains running on time. In Qatar, money is the path to happiness while not fretting over minor things keeps you satisfied in Thailand. Iceland ranks highly because, as Weiner explains; they have "this European safety net; but they also have this American maverick mentality. They like ambitious people; but if it was in Moldova that Weiner began to see, or, rather, failed to see, the building blocks that make a culture happy. "While I did meet some people I liked, Moldova is the least happy country on the planet," Weiner says. "People go to great lengths to see their neighbors fail. Completely seriously, it is a very morose place. I've never been so glad to leave a country." Moldova became independent from the Soviet Union in 1991. Though untethered, they continue to suffer from a destabilized economy, constant fuel shortages and a lack of indigenous minerals. Forgotten in the break-up of the Soviet Union, and without the political muscle of the former superpower, Moldavians feel as if they have no place in the world. So they have built a society based on a national lack of trust and friendship.
Weiner was a foreign correspondent at National Public Radio and hence spent times in some of the world's unhappiest places from Afghanistan to East Timor. This book was an attempt to find Paradise on Earth. This kind of unhappiness in a society is different from what one might find in regions such as war-torn Iraq or Darfur, since their despair is directly linked to the conflict, and were it not for war would not be present. The same can be said for countries such as Ethiopia, where famine is the direct cause of pain. As a foreign correspondent at National Public Radio who spent time in some of the world's unhappiest places, including Iraq and Sudan, this was a distinction Weiner was careful to make. Moldova is unhappy despite being peaceful and without any environmental threat.
In America the hunt for happiness is more complicated still. For Americans bliss is an individual sport, but in the happiest countries it's a team effort. As Weiner puts it, "We're so ambitious about things, including happiness, and that's ironic because in order to be happy you have to be less ambitious. Happiness is connected to your friends and family. Getting in touch with your inner child is not necessarily the best way to be happy." It's a curious conclusion: our search for happiness might be exactly what is preventing us from finding it.
© 2008 Newsweek, Inc.

BLACK HISTORY
In 1861, the United States faced its greatest crisis to that time. The northern and southern states had become less and less alike--socially, economically, and politically. The North had become increasingly industrial and commercial while the South had remained largely agricultural. More important than these differences, however, was African-American slavery. The "peculiar institution," more than any other single thing, separated the South from the North. Northerners generally wanted to limit the spread of slavery; some wanted to abolish it altogether. Southerners generally wanted to maintain and even expand the institution. Thus, slavery became the focal point of a political crisis.
Following the 1860 election to the presidency of Republican Abraham Lincoln, 11 southern states eventually seceded from the Federal Union in 1861. They sought to establish an independent Confederacy of states in which slavery would be protected. Northern Unionists, on the other hand, insisted that secession was not only unconstitutional but unthinkable as well. They were willing to use military force to keep the South in the Union. Even Southerners who owned no slaves opposed threatened Federal coercion. The result was a costly and bloody civil war. Almost as many Americans were killed in the Civil War as in all the nation's other wars combined.
After four years of fighting, the Union was restored through the force of arms. The problems of reconstructing the Union were just as difficult as fighting the war had been. Because most of the war was fought in the South, the region was devastated physically and economically. Helping freedmen (ex-slaves) and creating state governments loyal to the Union also presented difficult problems that would take years to resolve.
______________________________________________________________________________________
Most of the fighting during the American Civil War took place on Southern soil. In part, this was the result of the war strategies of both sides. To win the war, the South had only to survive. On the other hand, for the North to win, the Union had to be restored. Thus, Union forces had to conquer the South in order to win the war. War action around their homes created many hardships for Southerners.
The hardships increased or intensified for other reasons as well. As an agricultural region, the South had more difficulty than the North in manufacturing needed goods--for both its soldiers and its civilians. One result was that Southern civilians probably had to make more real sacrifices during the war than Northern civilians did. In addition, part of Union war strategy was to use the Navy to blockade Southern ports. The Union hoped to stop the flow of goods between the South and other countries and strangle its foe economically.
To find additional sources in American Memory regarding the South during the Civil War, use words such as Yankee, Confederate, plantation, Civil War, and War Between the States, in your search.
____________________________________________________________________________________
Black History Month was established in 1976 by Afro-Americans for the Study of Afro-American Life and History.[1] The month-long celebration was an expansion of Negro History Week, which was established in 1926 by Carter G. Woodson, director of what was then known as the Association for the Study of Negro Life and History. The celebration may have had its origins in the separate efforts of Mary Church Terrell, a member of Delta Sigma Theta Sorority, Inc., and the African American collegiate fraternity Omega Psi Phi. The former had begun the practice of honoring Frederick Douglass on February 14, the date he used to mark his birth. The Omegas established a "Negro Achievement Week" in 1924. Woodson was friends with Mary Church Terrell and worked with her and the National Council of Colored Women to preserve Douglass' home and personal papers. Woodson was also a member of Omega Psi Phi. While Terrell's celebration of Douglass was a local event and the Omega Achievement Week was part of their community outreach, Woodson broadened the scope of the celebration in three significant ways. First, he conceived of the event as a national celebration, sending out a circular to groups across the United States. Secondly, he sought to appeal to both whites and blacks and to improve race relations. For this reason, he chose President Lincoln's birthday as well as Douglass'. Finally, Woodson viewed Negro History Week as an extension of ASNLH's effort to demonstrate to the world that Africans and peoples of African descent had contributed to the advance of history. Each year, ASNLH would select a national theme and provide scholarly and popular materials to focus the nation's "study" of Negro history. As such, Negro History Week was conceived as a means of undermining the foundation of the idea of black inferiority through popular information grounded in scholarship. The theme, chosen by the founders of Black History Month, for 2007 is "From Slavery to Freedom, Africans in the Americas."
The Negro History Week Movement took hold immediately. At first it was celebrated almost exclusively by African Americans, taking place outside of the view of the wider society. Increasingly, however, mayors and governors, especially in the North, began endorsing Negro History Week and promoting interracial harmony. By the time of Woodson's death in 1950, Negro History Week had become a well-established cultural institution. Indeed, it was so established that Woodson had begun to criticize groups for shallow and often inaccurate presentations that did not advance the public's knowledge of Negro life and history.
With the rise of the Black Power Movement in the 1960s, many in the African American community began to complain about the insufficiency of a week-long celebration. In 1976, the ASNLH, having changed its name to The Association for the Study of Afro-American Life and History, responded to the popular call, citing the 50th annual celebration and America's bicentennial
Elvis
More than just "The King" and the founder of rock 'n' roll - Big is an American icon. While countless rock stars have become household names, and several have built followings that enshrined them after their deaths (John Lennon, Jim Morrison), only Elvis has passed beyond mortal rock star status to become a superhuman, almost godlike figure. Despite a sordid death over 20 years ago, Elvis lives on, not only through his music, but in velvet portraits, postage stamps, statuettes, vials of sweat, bad jokes, professional imitators, tabloid headlines, theme restaurants, pilgrimages to Graceland and tell-all novels -- a distorted piece of Americana which is more image than substance.
All hype aside, Elvis the musician should be remembered for popularizing rock 'n' roll, perhaps even creating it, by fusing white country music with black R&B. Many of his countless hits remain classics, and his style both as a singer and performer influenced nearly all who followed him.
Elvis Aron Presley was born on January 8, 1935 in rural Tupelo, Miss., to Gladys and Vernon Presley, a very poor, very religious couple; Elvis was a twin, but his brother, Jesse Garon, died only six hours after birth. The Presley family frequently relocated in search of work, and by the time he was in high school Presley's family resided in Memphis Tennessee. For several months after graduation Presley was a truck driver, until on one fateful day in 1953 he passed a recording studio with the sign: "Make your own records -- $2 for 4 songs." Elvis returned to that studio, Sun Studios, and recorded "That's When Your Heartache Begins," supposedly as a gift for his mother. Sam Phillips, the owner of the studio, overheard Elvis and knew he was on to something -- he had been searching for a white performer who could sing "Negro" music (since at the time white audiences would not listen to black performers), and Elvis fit the bill.
Phillips encouraged Presley to hang around and record with session musicians Bill Black (bass) and Scotty Moore (guitar), whose country influences gave Presley's material a unique "rockabilly" sound. His next single, "That's All Right Mama," was distributed to the public, and soon became a local hit. Unfortunately a color barrier prevented his song from being played in much of the country -- too many DJs thought he was African American and refused to play his material. Eager to seek a more traditional audience, Presley was booked into the Grand Ole Opry for a one-month stand, but was fired after only one performance because they insisted that he wasn't singing country "correctly."
An illegal Dutch immigrant named "Colonel" Tom Parker took over Presley's management, just in time to see Presley's last Sun single, "Mystery Train," become a No. 1 country hit. The Colonel got Presley a deal with RCA Records for $35,000, an unprecedented advance at the time, and began hyping his star, going as far as to pay teenage girls to scream at his shows. In January of 1956 Elvis had his first hit for RCA, "Heartbreak Hotel," which reached No. 1 on the pop and country charts and No. 2 on the R&B charts. Elvis became a star. Colonel Tom convinced Paramount to sign Elvis to a three-picture deal, and his movies became regular box office draws. Later that year, Elvis appeared on the Steve Allen, Milton Berle, and Ed Sullivan shows -- his famous Ed Sullivan appearance reached 56 million people. (During this show, Presley was only shown from the waist up due to his trademark hip gyrations, which were considered too sexually suggestive at the time.) Presley was considered scandalous among adults, which naturally made him popular with teenagers.
1957's hit singles "Love Me Tender" and "Jailhouse Rock" enhanced Elvis's already huge popularity, and the singer moved from a modest Memphis house into Graceland, a sprawling white mansion just outside the city. (Even today, more than 20 years after Elvis's death, more than one million people visit Graceland each year.) In 1958 Presley was mailed a draft notice, and though every branch of the service wanted him, Elvis enlisted in the U.S. Army. Fans and journalists declared that rock 'n' roll was dead. Elvis spent the next two years based in Germany where his presence helped to popularize rock 'n' roll in Europe.
When Elvis returned to the U.S. in 1960, the Colonel did everything he could to renew interest in the King. Though he continued to record during the 1960s, Elvis was almost a has-been in rock music, appealing to an older audience when hip teenagers were into the Beatles and psychedelia. Nonetheless his loyal fan base grew to incredible proportions. Each of his 21 movies made between 1961 and 1968 (such as Blue Hawaii and King Creole) packed theaters, and all of his albums sold extremely well. Though he never performed again until 1968, Elvis was so popular that he had to be permanently surrounded by an entourage known as the "Memphis Mafia," who kept him isolated from the real world. Elvis began overeating, typically his famous peanut butter and banana sandwiches, and soon lost his boyish figure. In 1967, the 32-year-old Elvis married his 21-year-old longtime girlfriend, Priscilla Beaulieu; they later had a daughter, Lisa-Marie.
In 1968 the Colonel engineered a big Elvis comeback, beginning with a famed TV special in which the King appeared in a black leather suit and sang many of his old hits. Elvis became a regular at Las Vegas hotels, where the faithful would come to see the King in person. Elvis slowly went to seed, sleeping days, working nights, eating too much, abusing prescription drugs. He became increasingly unstable and paranoid. In 1973 Priscilla divorced him, and Elvis began to fall apart. On August 16, 1977, Elvis was found dead in a bathroom at Graceland. Elvis had died of an overdose of cocaine and barbiturates, though it was officially claimed he suffered from an "irregular heartbeat." During his lifetime he sold over 300 million albums and made 33 movies. And of course there are those he claim he is still alive...
Known for his extraordinary toughness, bravery, and unmatched passing skills, Brett Favre is one of the best quarterbacks in NFL history. Currently on his way to passing records set by legendary QBs Dan Marino and John Elway, the Green Bay Packers behemoth has proved to be the most consistent NFL player of the last 15 years.
Favre was born in Gulfport, Mississippi on October 10, 1969 and grew up in nearby Kiln. His father Irvin coached Brett at Hancock North Central High School, where the promising footballer played QB, lineman, strong safety, placekicker, and punter. He went on to play for Southern Mississippi, winning several key games including a famous upset of sixth-ranked Florida State on September 2, 1989. A July 1990 car crash nearly ended his life, but Favre trudged on after extensive intestinal surgery, winning an incredible comeback victory against Alabama less than two months later and graduating in 1991 with a degree in special education. His degree and extensive work with disadvantaged children was used as a plot point in his hilarious cameo in "There's Something About Mary", which saw Favre appear as Cameron Diaz's secret ex-boyfriend.
High School football
Starting the season as the second-ranked team in Class 5A and ending the regular season as the top-ranked team, the Katy Tigers were a team expected to do great things. Always tough to live up to expectations, the Tigers did so and then some in claiming the Class 5A Division II title in 2007 with a perfect 16-0 record.
Throughout the season, both the offense and defense were dominant. Offensively, the Tigers scored 43.8 points per game, scoring a season-high 66 points in the state semifinals and a season-low 24 points in sixth game of the season. Defensively, Katy allowed only 8.25 points per game. Only five teams reached double-digits, with San Antonio Madison the only team to top 20 points with 21 in the state semifinals.
Leading the offense was running back Aundre Dean, quarterback Bo Levi Mitchell and receiver Joey Fuda. Dean rushed for 2,498 yards and 26 touchdowns this year while Mitchell threw for 2,455 yards and 37 touchdowns while suffering only four interceptions while Fuda hauled in 29 passes for 646 yards and 13 touchdowns. Terrence Avie added 22 receptions for 576 yards and seven touchdowns.
The Tigers started the season with an impressive 45-0 win over Klein and then downed The Woodlands 48-7. In week three came a matchup against then state-ranked A&M Consolidated, but the game wasn't close as the Tigers rolled to a 41-14 win. Katy then started District 18-5A play with a 38-0 victory over Alief Taylor. Then came wins of 24-13, 52-12, 38-9, 45-6 and 63-3 to close out the regular season.
Katy continued its domination in the postseason. In the bi-district round, the Tigers easily disposed of Strake Jesuit 51-18 and then downed Houston Madison 42-8 to advance to the Region III semifinals. Taking on Pasadena Memorial, Katy pulled out a 30-14 victory and then defeated Clements 42-0 to claim the Region III title.
After a slow start in the state semifinals against ninth-ranked San Antonio Madison, the Katy offense roared to life and went on to score 66 points en route to a 66-21 victory to earn a date in the title game against Pflugerville. Facing the Panthers, Katy trailed 7-0 until tying the game on a Hail Mary pass on the last play of the first half. Carrying the momentum over into the third quarter, the Tigers scored 21 points in the third quarter and went on to win 28-21 to claim the school's fifth state title, fourth since 1997 and first since 2003.