Puerto Rico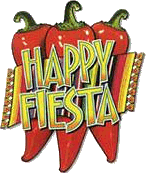 It's only the size of Connecticut, but Puerto Rico pulsates with more life than any other island in the Caribbean. Whether it's the beat of bomba y plena, salsa, or reggaeton, there's a party going on here 24/7.
The 4 million people who live here have perfected the art of having fun on their dazzling island, and visitors are free to join right in. Puerto Ricans love their island and take pride in showing off its charms, which makes them among the world's great hosts. Especially on weekends, there seems to be something going on just about everywhere -- whether it's an art fair in Old San Juan, a pig roast in the rural mountain area outside town, or a volleyball competition or free concert on the beach in Isla Verde. More so than on any other island, visitors are more likely to rub elbows with locals in Puerto Rico because so many of them are out enjoying themselves. For island hotels and restaurants, local residents are an important and loyal part of their clientele.
Good service, notoriously lacking in Puerto Rico for so many years, is actually on the rise. Gruff (or sometimes simply completely lacking) service has not been entirely eradicated, but frankly we find the majority of hotel and restaurant employees we encounter absolutely delightful these days.
Some visitors might be put off by the fact that Puerto Rico is one crowded island. Although there are country and coastal retreats where you can escape the masses, parts of San Juan are simply overcrowded, making for clogged roadways.
Tourists are generally safe, and a crime in a tourist district is rare. But homeless drug addicts and mentally ill beggars are a common sight in San Juan. There are also unfortunate problems with littering and treatment of animals -- but great strides in these areas are being made. Most of Puerto Rico's crime and social problems remain largely invisible to tourists.
A clue to the Puerto Rican soul is reflected in the national anthem, "La Borinqueña." Forget the machismo of most national anthems, which sing of military muscle and battlefield triumphs. "La Borinqueña" evokes a gentle, maternal image of the island. It sings of "a flowering garden of exquisite magic . . . the daughter of the sea and the sun." Get to know this garden and the people who call it home.