---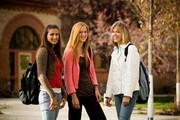 Many seniors already know where they want to go to college.
---
College options for upcoming senior class
Provided by EducationQuest Foundation
Most seniors already have their college choices picked out. Now, it's time for the junior class of 2011 to start researching college choices. Some juniors already know what colleges they want to go to, but most don't. 
---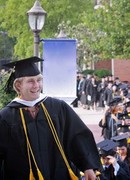 Going to college will help you realize your dreams.
---
There are so many colleges and universities that are available. In fact, there are so many that searching for the one you want to go to can be overwhelming. There are also several different combinations of college options that are available to the average student.
If you don't have enough credits for a university, or if your looking for a two-year degree in a certain field, a great way to earn those credits or that degree is to take a few classes at a technical college or a community college. Technical colleges are a great way to earn an associate degree in a science or technology field of your choosing. 
Community colleges are a great way to earn more credits towards a university or an associate degree in law, agriculture, and other non-technical fields. 


---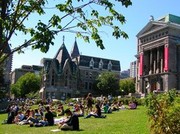 Community college is a good choice for saving money.
---
If, on the other hand you think you're ready to take on the challenge of earning your four-year degree, there are several services available to help you find a school worthy of your talents. There are many Internet web sites that offer assistance in finding a suitable college for you and help you get applications to those colleges. Some of these are:
Colleges.com- a great place for looking at different colleges across the country.
universities.com- another site for looking at all kinds of colleges and universities.
aamc.org- The Association of American Medical Colleges is a great source if you feel like going into the medical field.
There are many different choices that the upcoming seniors have to pick from. Whatever you want to do, it takes hard work and preparation to get there. So, work hard at your goals. When they are accomplished you'll have a feeling of satisfaction greater than anything you've ever felt before.